This lift bridge was built in 1923 by the Western Maryland Railway Company to deliver coal across the C&O Canal and Towpath to the Potomac Public Service Company Power plant. The unique asymmetric design of the bridge allowed the mules to pass under the bridge without having to be unharnessed. When the canal stopped operating, the bridge remained in use as a stationary rail bridge and later as a pedestrian bridge.
The NPS adopted the option of raising the bridge to a fixed, non-operable position, allowing canal boats to once more pass under the bridge for the first time since 1924. Additional bracing was added to ensure the bridge's stability in its fixed raised position. However, all such bracing is completely reversible should the NPS decide to restore the bridge to its 1922 condition.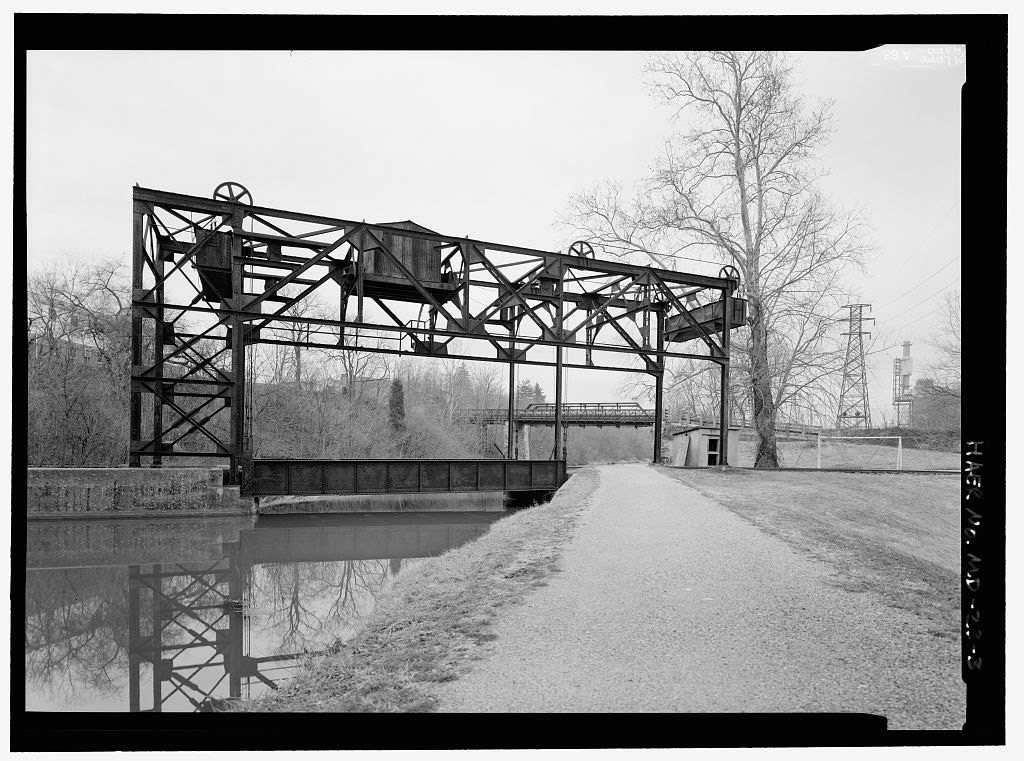 The tracks were raised during floods
The mechanics of the lift bridge as photographed in 1936. The National Park Service disabled the bridge so it could be restored to its original working order at any time.