The village of Downsville grew at the intersection of two well-traveled roads - the road from Sharpsburg to Williamsport (Spielman Road), and the road to Chew's Farm, also known as The Manor Road (Downsville Pike). Situated on the Conococheague Manor, all the farms that surround Downsville were once the property of General Samuel Ringgold. Ringgold lived in the mansion house at today' St. James College. The original manor house "Fountain Rock" was built in 1796, but burned in 1926. Claggett Hall at St. James College is a close replica of the original Fountain Rock.
The only known image of the original Downsville School House built in 1895. Grafton Downs was the first principal.By 1938, the school was deemed unstable. Construction for the new Downsville school began in the spring of 1939 and was ready for the fall term. That school house is now the home to the Downsville Ruritan Club, 
The Christian Church at Downsville was built by the local families in ____. The building still stands today and is an apartment building.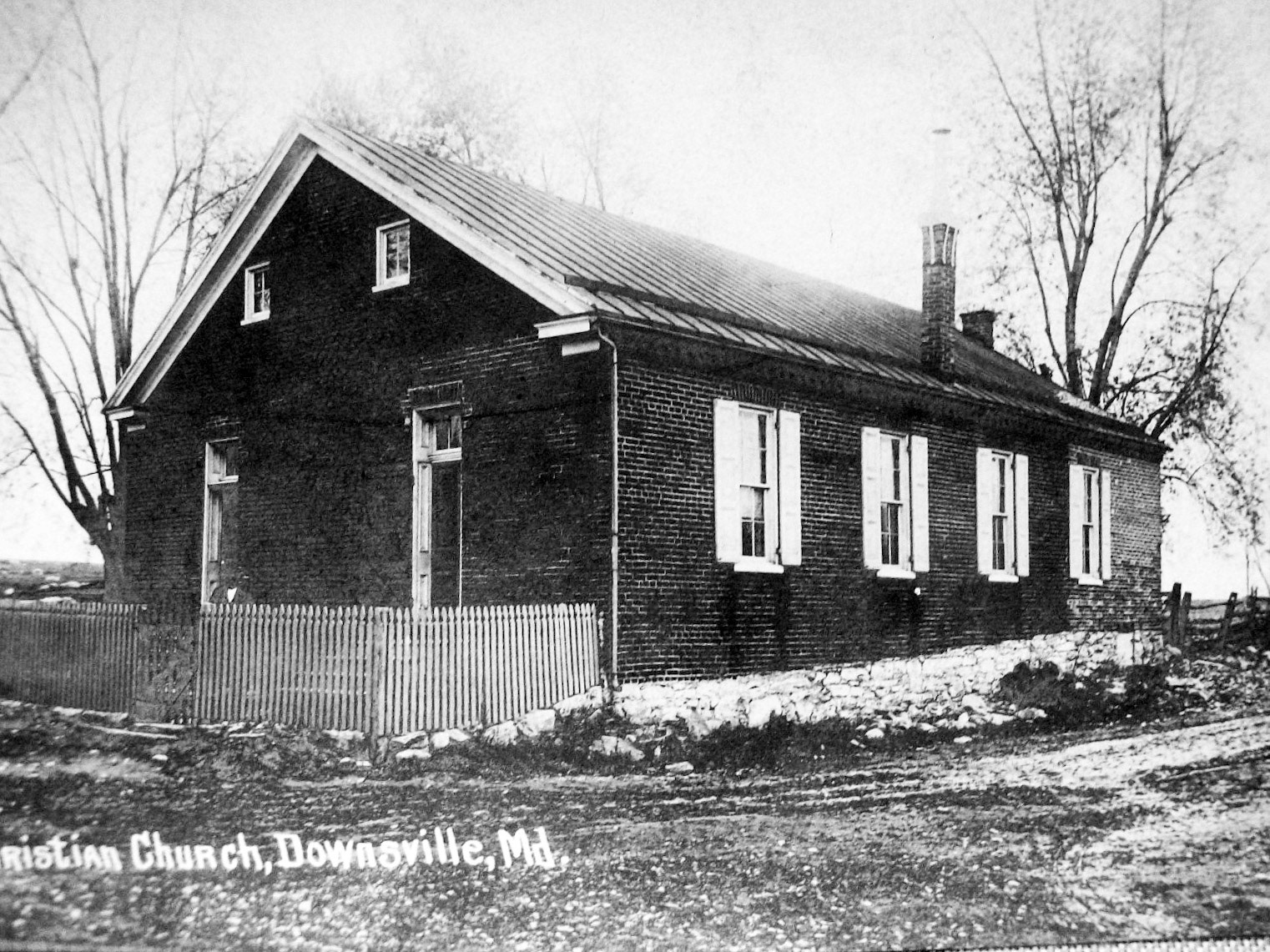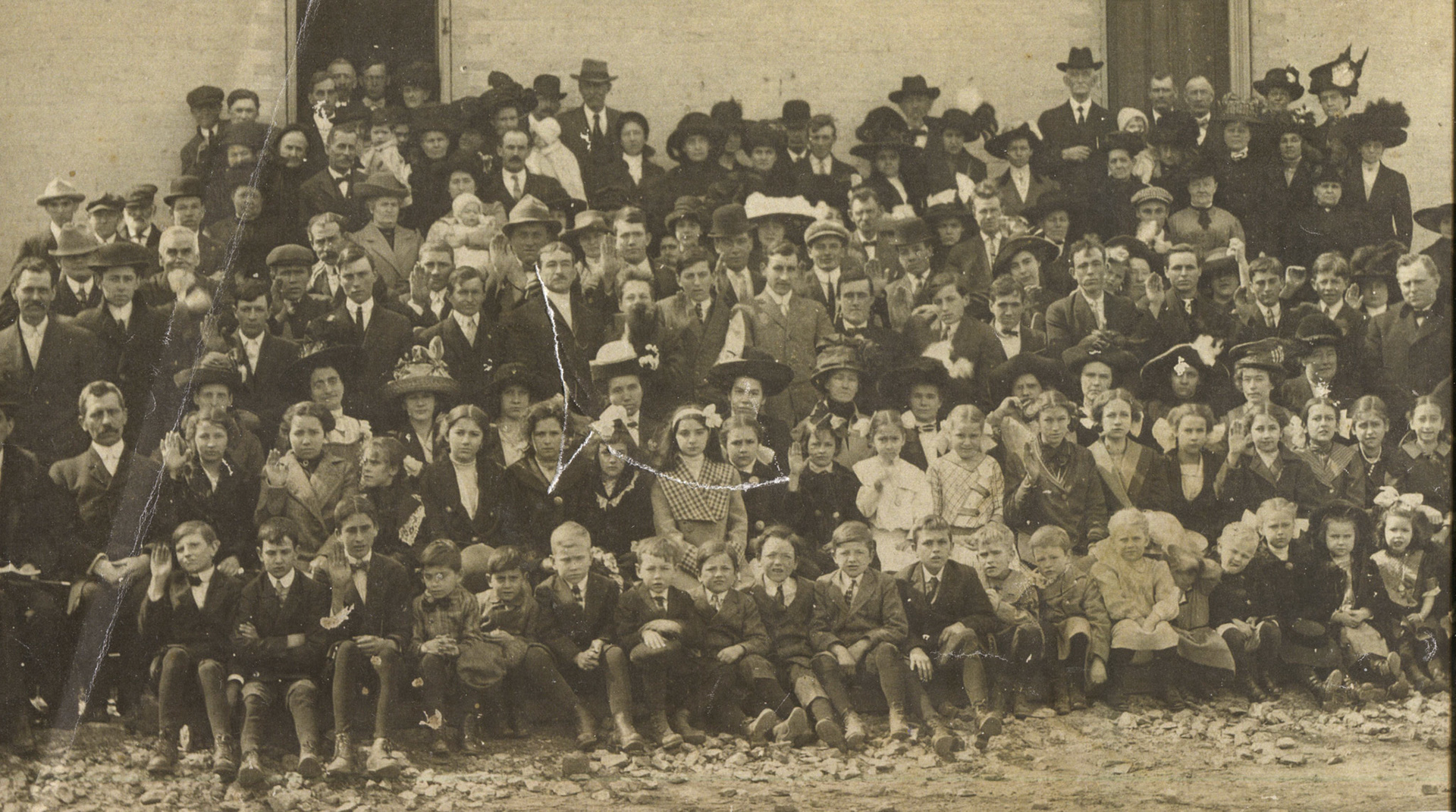 Photo of the congregation about 1912. 
Photo of the congregation about 1950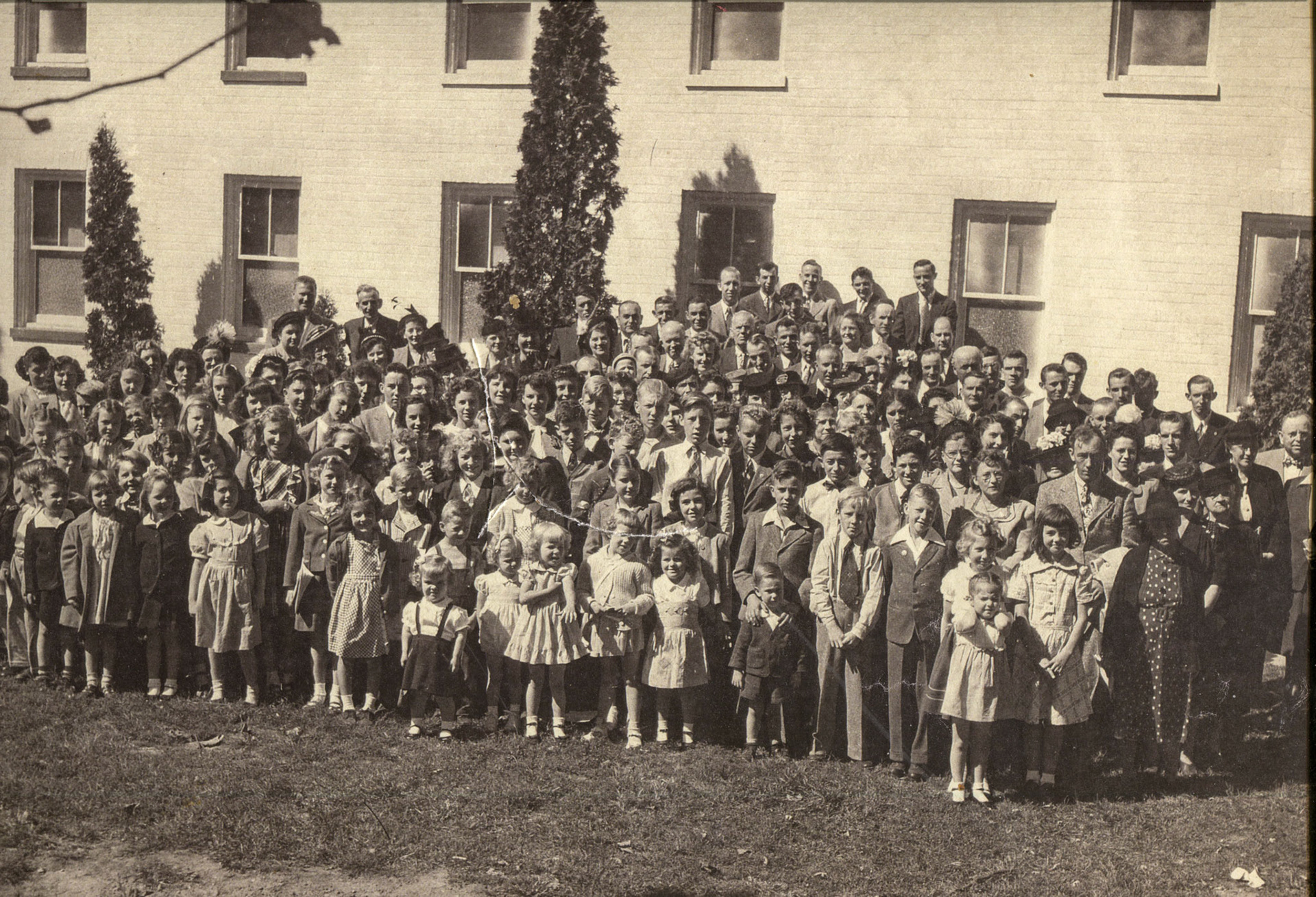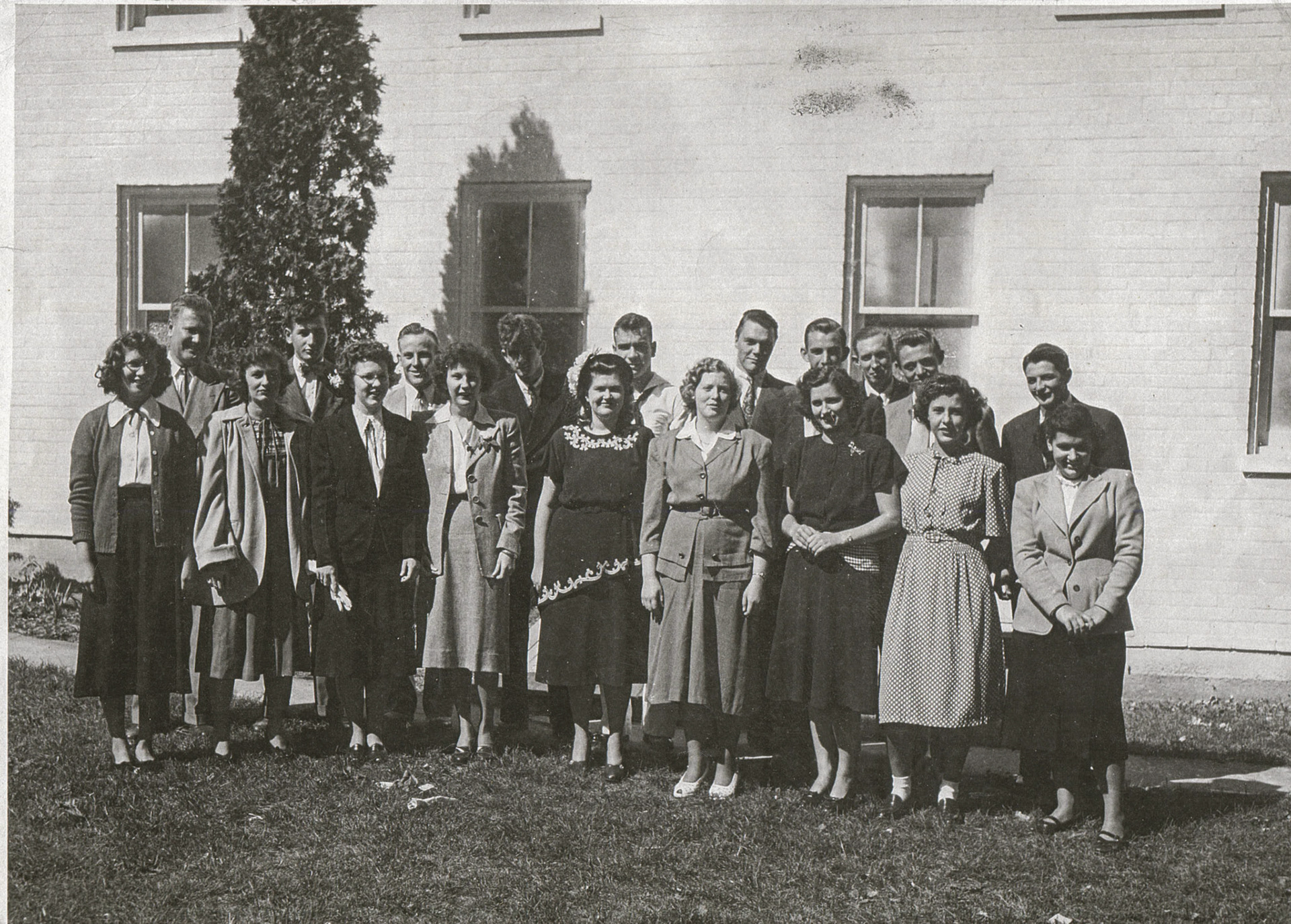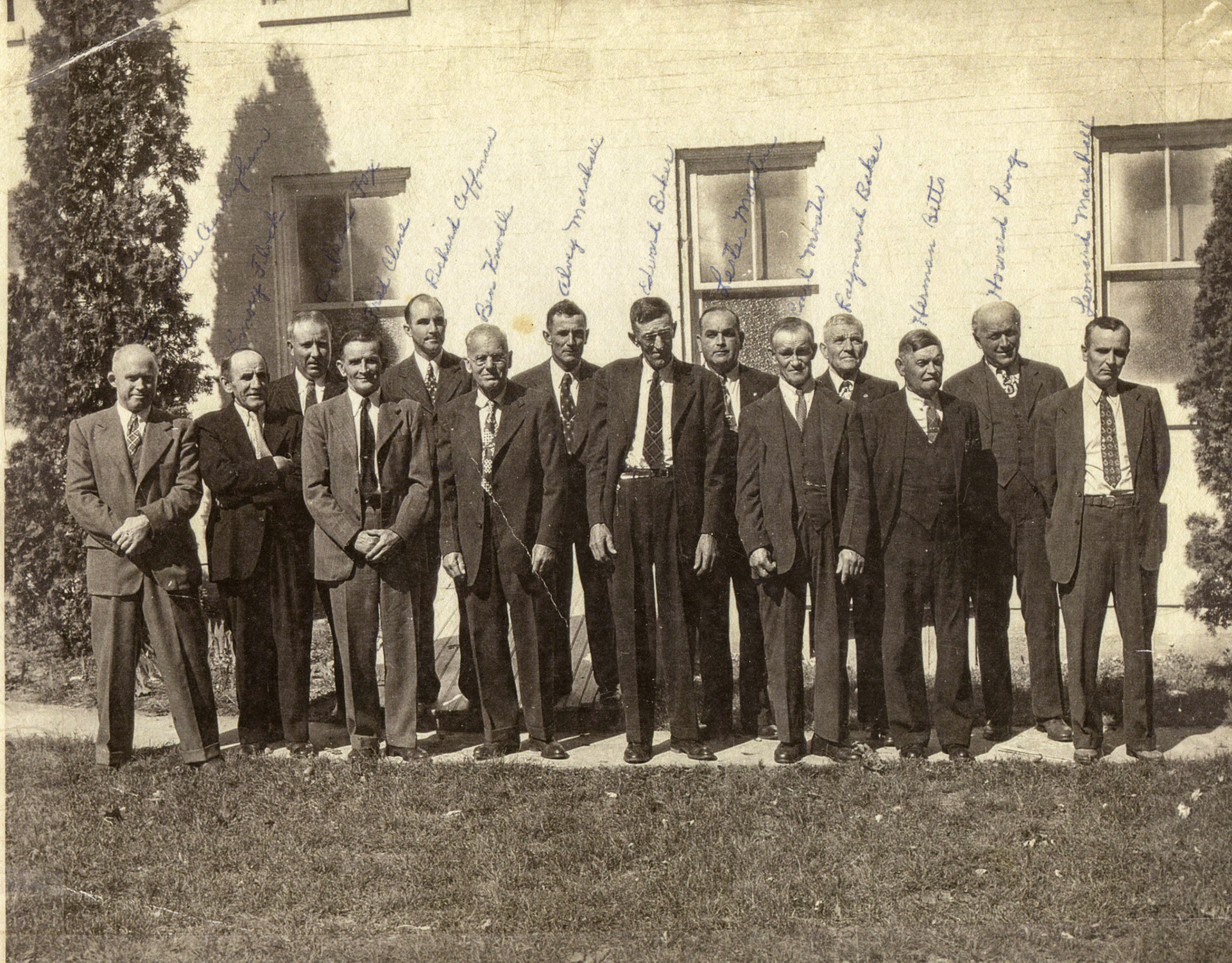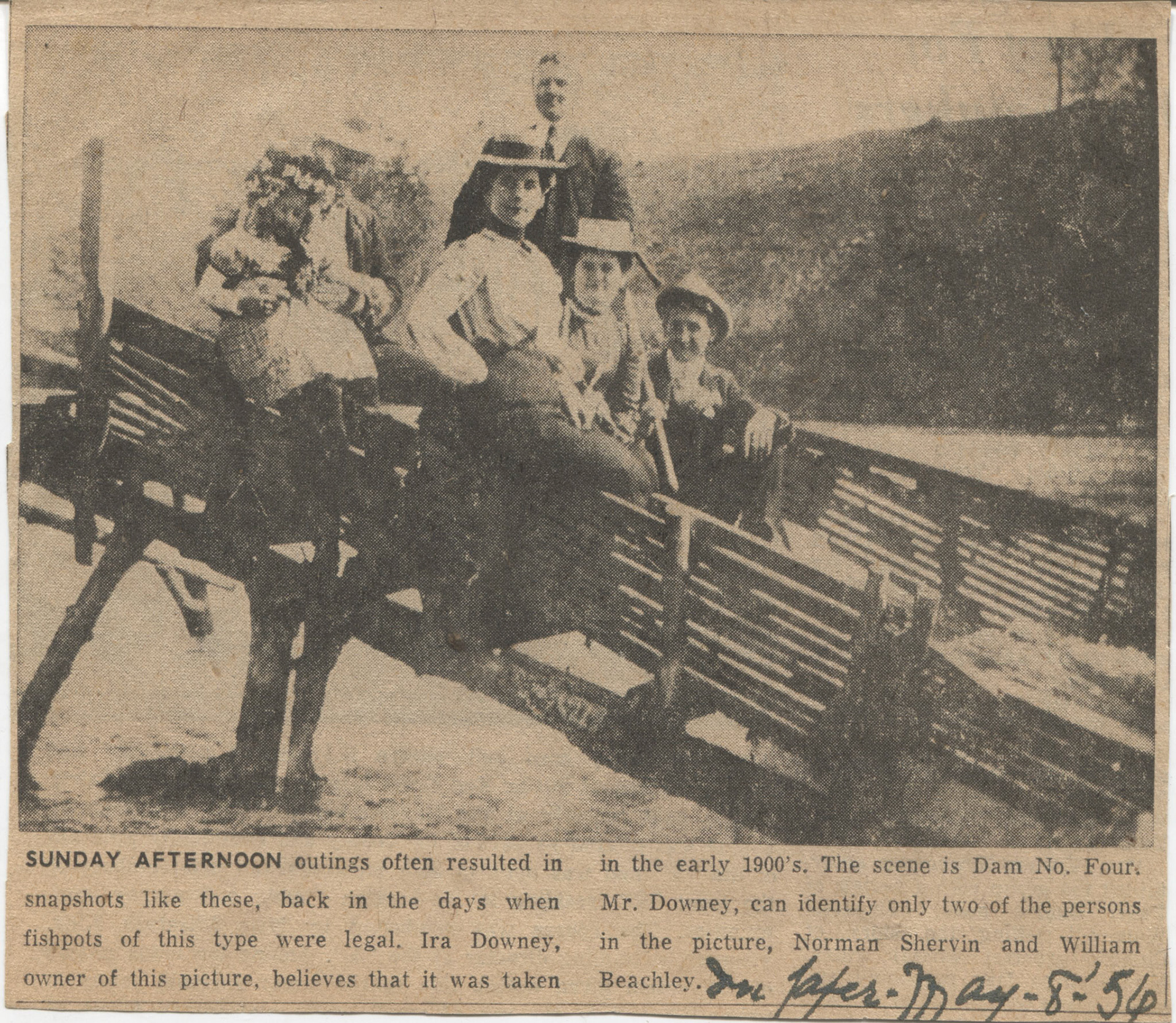 1897, probably at the Downey Farm south of Downsville.
 L to R: Edward Dellinger, Allice Long, Harry Bowers, Keeley Long, Milton A. Shunk, and William Betts.