Thursday, September 6, 1962 was Williamsport Days and the 100th anniversary of the Battle of Antietam all rolled into one gigantic town celebration appropriately named the Williamsport-Antietam Centennial. Festivities began at Byron Memorial Park with a picnic lunch that over 500 folk attended. ​​​​​​​
The Community Building housed a historical exhibition,

while the Boy Scouts hosted an exhibit of over 100 model cars.
 Ladies in ante-bellum costumes were photographed in every corner of the Williamsport. [click on photos for slide show]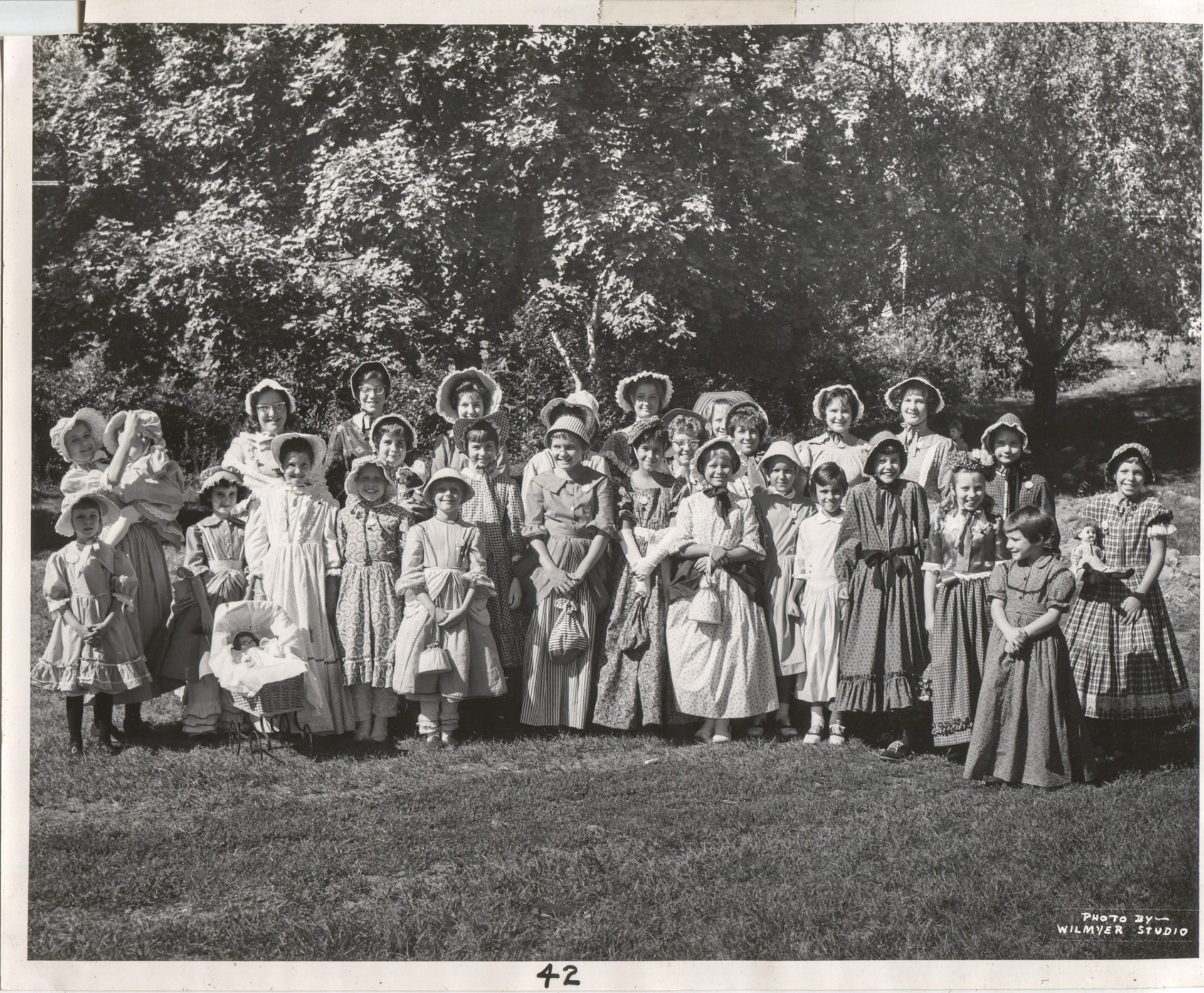 After lunch and a concert by the Williamsport High School Band, the town belles hosts a fashion show where Mrs. Richard Doub first prize, Mrs. R. Hockenberry second price, and Mrs. I Simms, third place. In the most authentic division: Mrs. Paul Hockenberry and two children, first place; Mrs. Harold Foltz and three children, Best mother and child. Mrs. Mae Snare was awarded most unique wearing a 100 year-old negligee. In the children's division, Ronda Hardt  placed first, Debra Dean, second. [click on photos for slide show] 
The men were just as handsome with their "bearded" contests. Best Bearded Male went to Harold Benchoff, Nathan Burharp second place. J. W. Traver and Harold Benchoff won first and second respectively for most attractively attired man.
At 6:15 a huge parade marched through with bands, floats, cars, bicycles, civic and cultural organizations represented. Over $1,500 in prizes were awarded.[click on photos] 
The day ended with the 8:30 pm dedication of the River Front Park.  Master of ceremonies Bruce Lightner announced that guest speaker U. S. Senator Hubert H. Humphrey was unable to attend. David Hume, former candidate for Governor, spoke the address. Also attending were former Senator George L. Radcliff, Williamsport Mayor James Byron, and park committee members Victor Cushwa Sr., Hooper Wolfe, Cecil McVey, and R. H. Miller, Sr. 
 The original of the map of Williamsport by Clyde Roberts was auctioned off, selling for $100 to P.R. Shank of St. James  [click on photos for slide show]