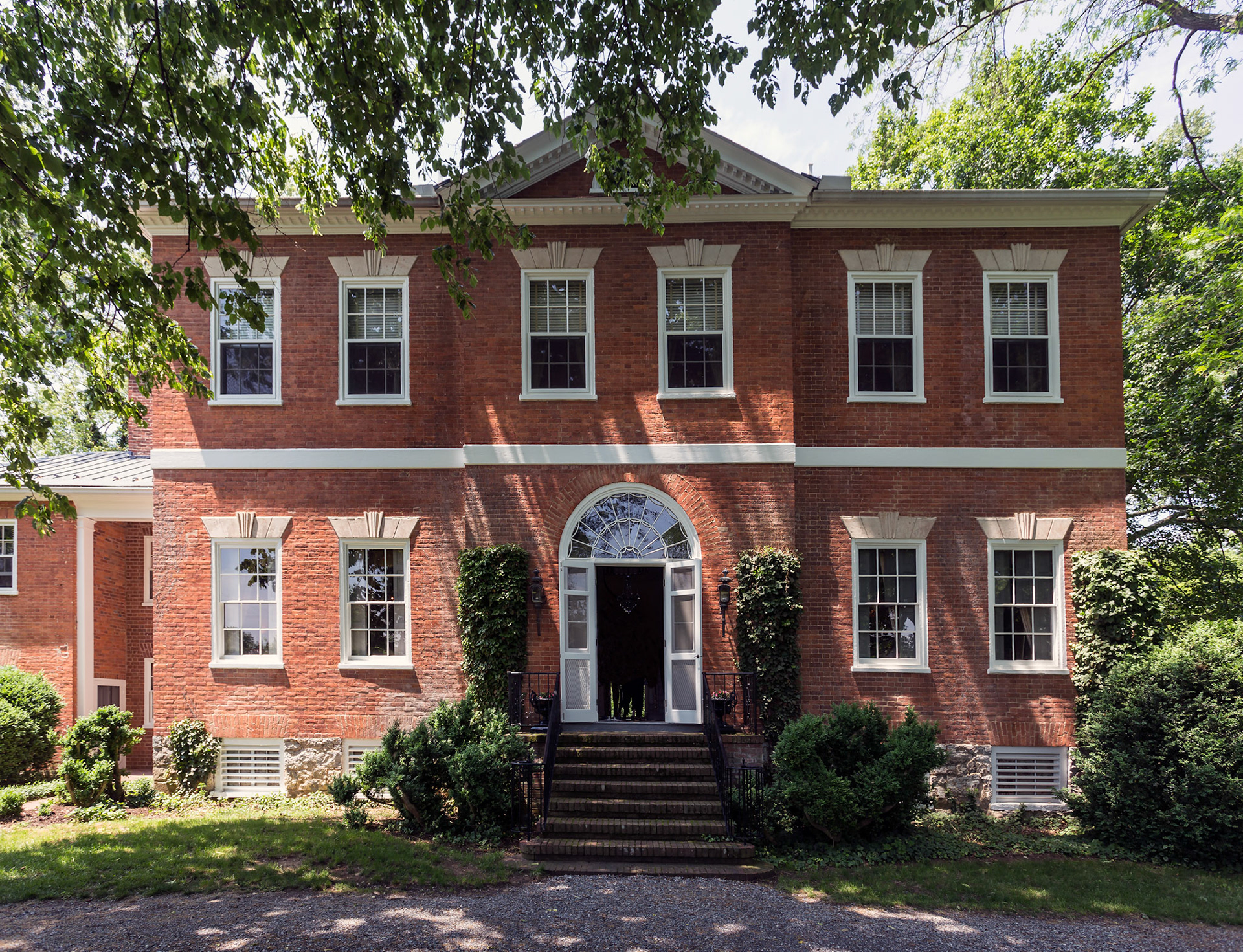 Reputed to be the most photographed home in Washington County Rosehill stands outside of Williamsport, along Spielman Road.  Massive, white, wooden gates open to tree lined avenue. Well back from the road, this drive circles in front of a magnificent brick home. Huge boxwoods grow about the lawn; and the largest American basswood in the county, over 90 feet tall, stands before the house. The hip roof has a balustrade. The front façade has a central pavilion. The cornice has dentil molding. A beautiful semicircular fanlight, set in a brick arch, crowns the entrance with its double doors and sidelights. Windows have six-over-six sashes and are topped with flat keystone arches. Salmon-colored brick is laid in Flemish bond, and a decorative wooden belt course runs between floors. On the left is a lower, two-story wing set back from the main block.

Just north of Lappans Crossroads on Route 65, settled among a group of farm buildings and far from the road, is a massive, three-story stone structure with two wings of about the same size. In 1800, Colonel Frisby Tilghman (1773-1847), a member of a prominent eastern shore family, began assembling vast holdings of land in this area through marriage. He later purchased 200 acres of an adjoining parcel of land called Widow's Mite. It was Colonel Tilghman who built the home that was to evolve into the mansion that dominates the estate he named Rockland.
Rockland faces east and has two wings: a four-bay south wing with a formal entrance beneath a narrow, columned porch; and, set back, a three-bay north wing with a central entrance. Another door enters its north face. Well back and to the rear of the house is a stone summer kitchen with a huge cooking fireplace, and still further is a stone springhouse with an overhanging gable. A massive post-and-beam frame barn and an assortment of other accessory structures complete the scene.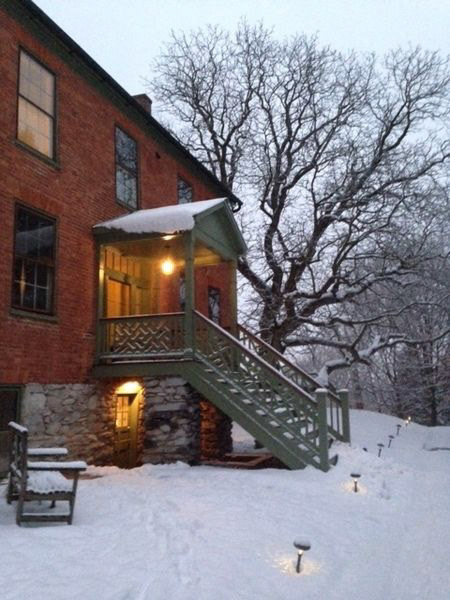 Falling Waters Road undulates over rolling farmland moving west from Spielman Road to the Potomac River. As it curls past a bluff on the north, the corner of an old brick house, obscured behind a tall thicket of evergreens, appears briefly.
Before it, a narrow gravel drive separates from the road, climbs the bluff to the front of this house, then descends again to join the road a little west.
Facing south, the five-bay house has two stories, with its main entrance in the center bay over the ground-level entrance into the basement. Windows have six-over-six sashes set in narrow, rounded frames. The house is brick, laid in Flemish bond on the front façade, set atop stone foundation walls. Wide, flaring flat arches made of exceptionally long angle-cut bricks top the front openings. Loose bricks can still be seen in putlog holes around the house at regular intervals.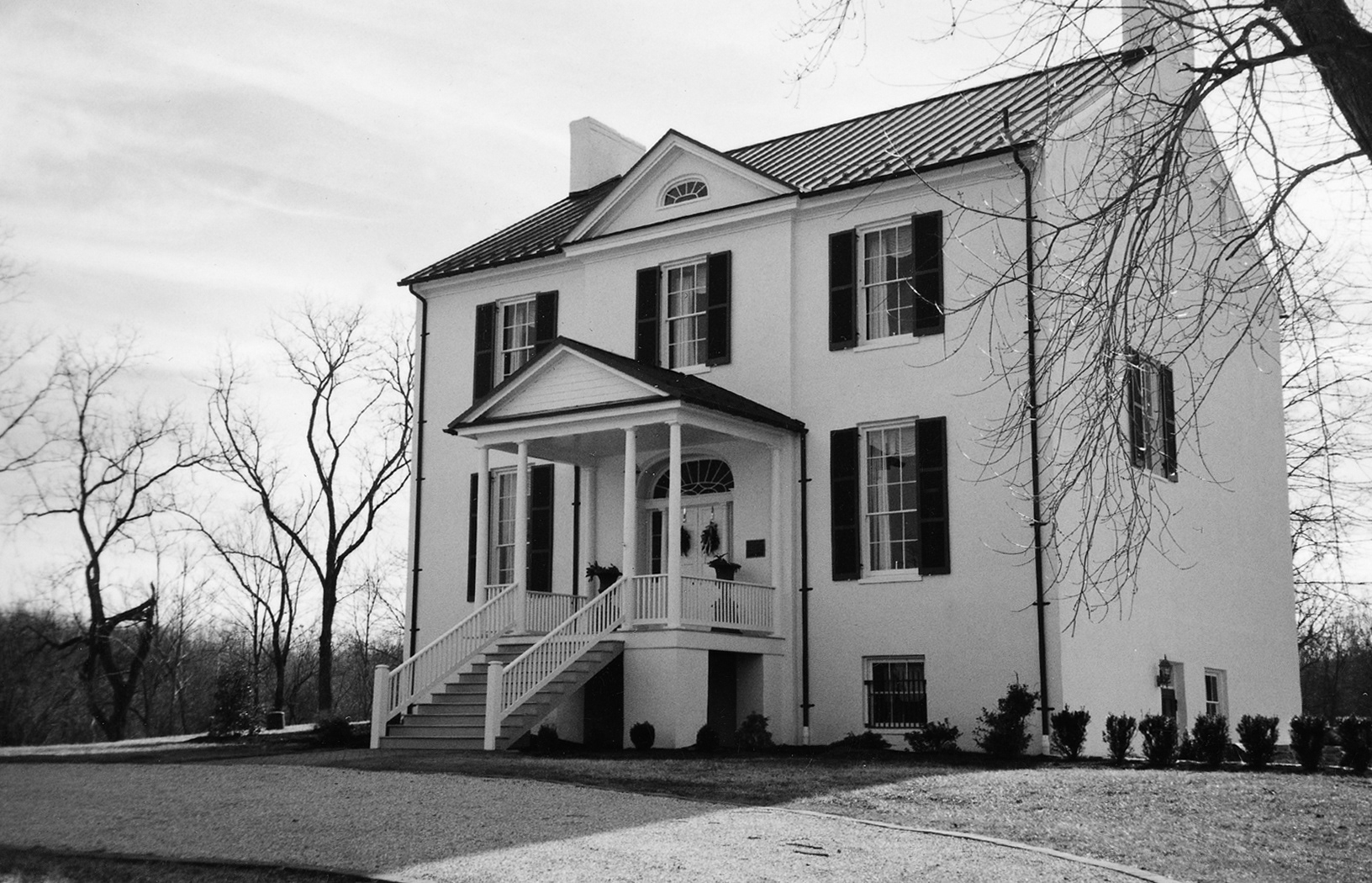 South of Downsville on Shaeffer Road. Woburn is constructed of stone and has always been covered with stucco struck with lines to imitate large cut stone blocks. A driveway circles in front of the house. The central bay of the front façade projects slightly and sets off the main entrance. Two doors beneath a fanlight are flanked by sidelights. The square entrance portico has one-story columns to hold its gabled roof. It rests on stuccoed stone piers with open spans that admit light to a cellar window below. The house sits on a man-made rise, with three terraces still visible at the rear. Although the design of the earlier boxwood gardens is not known, a formal one is being planted to reflect these earlier plantings. On the west, the basement opens at grade onto a large, flat area held by stone retaining walls on either side. This entrance is near the kitchen, allowing for easy access at ground level.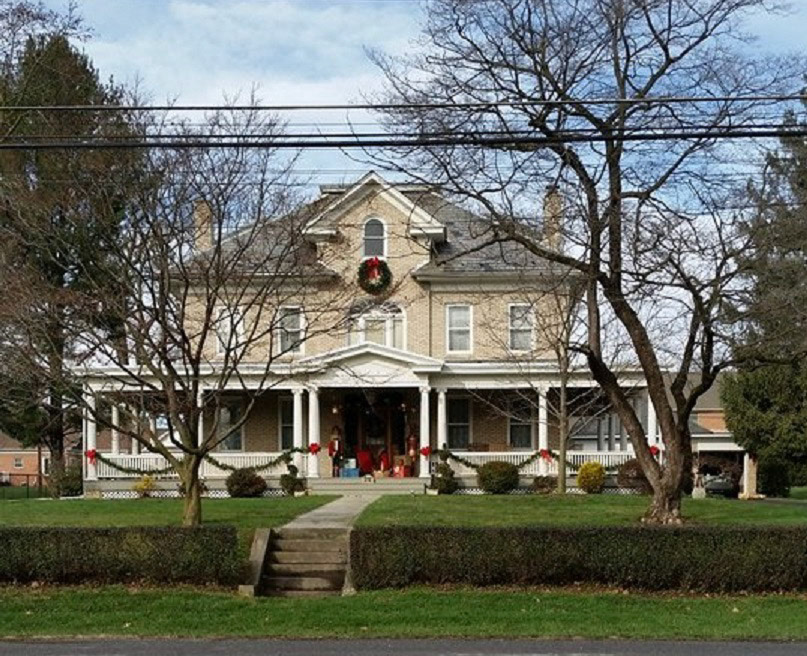 The Britner House, 215 E. Potomac Street, Williamsport. Built in 1928 by Ronald O. Britner, Sr. (1940-1973), owner of the Williamsport Motor Company for 40 years. The home remained in the Britner family until 1987.